The latest tweak by Lordscotland created a cool app that lets you manage your photos how you see fit. Photo Organizer is a free app available for jailbroken devices. This app lets you manage your photos in a number of useful ways.
If you like to manage your photos without the need of connecting to a computer you are in luck. With Photo Organizer you can move your photos around, delete and rename options right on your device. Check out these key features: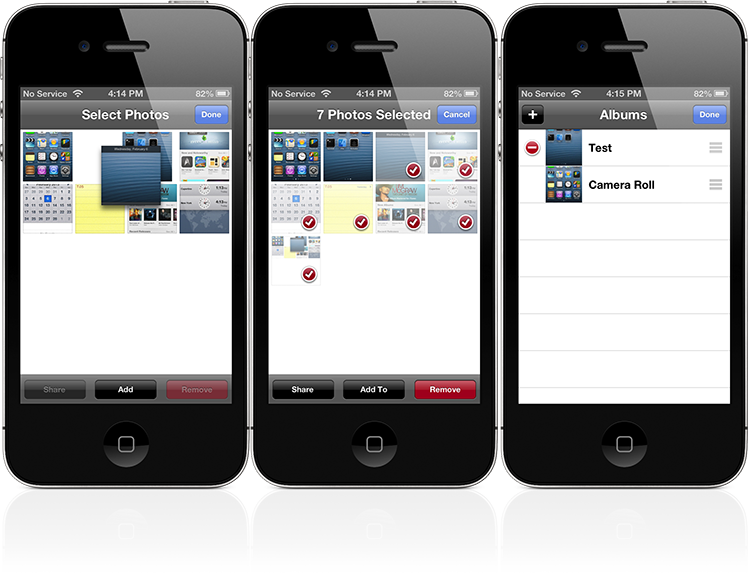 · Reorder photos and videos in any album including the Camera Roll
· Delete items from the Camera Roll without removing them from other albums
· Copy items to and from other any album without duplicating the files themselves
· Move and rename the Camera Roll
· Swipe across photo albums to delete them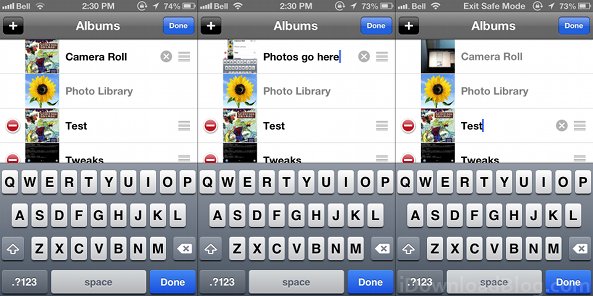 I can see how Photo Organizer can become very useful for managing photos on your device. One of the beautiful facts of having a jailbroken device is the ability to manage your device how you prefer without the restrictions Apple unfortunately places on us. Developers like Lordscotland fulfill our desires for device management in the aspect of photo organization. The app gives us many options that you could not normally perform with the stock Camera Roll.
Make sure to look around the forums to see how other users are modding and tweaking their idevices! Also, you can check out our Theme Browser and App Reviews page to see what's hot in Cydia right now. Let us know how it goes!
Make sure to follow us on Twitter, like us on Facebook, or add us to your circles on Google+ to be the first to hear about breaking iPhone news, tips, hacks, and more!