iOS developers PrimeCode and CoolStar have teamed up to bring a cool new tweak that allows users to change the color of the Volume HUD. Although it doesn't bring a huge change, customizing your volume indicator can add a little extra spice to your themes.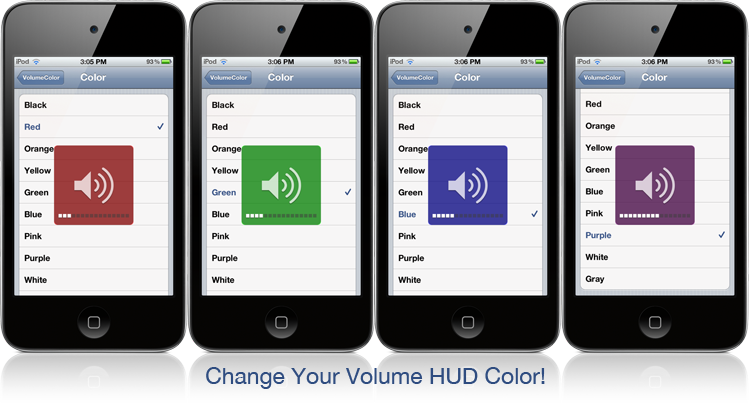 The tweak comes with a settings panel that allows you to choose from a number of different colors, as well as the option to enable/disable the tweak. It's also pretty convenient that the color changes immediately after you choose it, meaning you won't have to respring your idevice every time you change colors. The list of colors includes:
· Black
· Red
· Orange
· Yellow
· Green
· Blue
· Pink
· Purple
· White
· Gray
The tweak is perfect for mixing with different colored themes. Unfortunately, the tweak is limited to a list pre-defined colors. Nonetheless, you can check the tweak out now at the BigBoss repo for free. Check it out and let us know what you think!