Please Note:
The Jailbreak Wizard is still in beta. If you find any bugs, errors, or omissions, please report them
in this thread
.
iPhone 3gs Jailbreak Wizard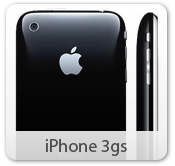 Device: iPhone 3gs
Firmware: 3.1.3


Jailbreak using JailbreakMe.com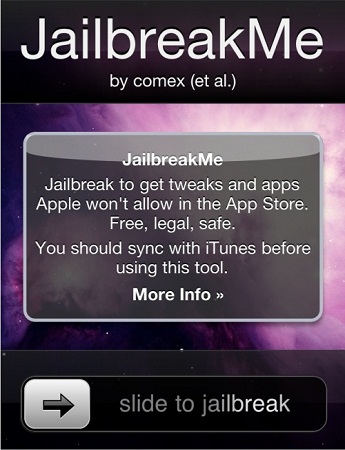 JailbreakMe.com is the easiest way to jailbreak your iOS device, but it only supports software version 4.0.1 and below. To determine what software you're running, go into Settings>General>About, and reference what it says near "Version." Once you've determined that you are running the right version, proceed with the following:
Sync with iTunes
Visit JailbreakMe.com, slide the slider to the right
Wait a few minutes
Once complete, you'll have a new icon on your home screen for Cydia. From here, you can proceed to download a wide variety of jailbreak applications to modify iOS.
Downloads
Jailbreak using Redsn0w 0.9.4
Congratulations, you can jailbreak using redsn0w 0.9.4. This method is slightly more difficult than some of the newer methods, however it maintains compatibility with a lot of older devices and firmware. If there is another method available to you we recommend trying that first.
Please read the guide below carefully before downloading and using the software.
Downloads