Please Note:
The Jailbreak Wizard is still in beta. If you find any bugs, errors, or omissions, please report them
in this thread
.
iPhone 3gs Jailbreak Wizard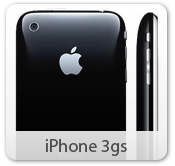 Device: iPhone 3gs
Firmware: 4.0.0


Jailbreak using JailbreakMe.com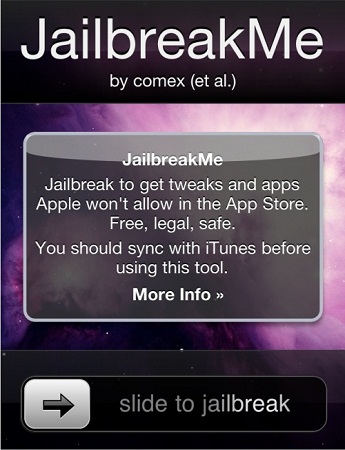 JailbreakMe.com is the easiest way to jailbreak your iOS device, but it only supports software version 4.0.1 and below. To determine what software you're running, go into Settings>General>About, and reference what it says near "Version." Once you've determined that you are running the right version, proceed with the following:
Sync with iTunes
Visit JailbreakMe.com, slide the slider to the right
Wait a few minutes
Once complete, you'll have a new icon on your home screen for Cydia. From here, you can proceed to download a wide variety of jailbreak applications to modify iOS.
Downloads
Jailbreak using Redsn0w 0.9.6b2
Congratulations, you can jailbreak using redsn0w 0.9.6. This method may not be as easy as some of the other methods, so if you have any other jailbreak methods available we recommend you attempt those first.
Please read the instructions below carefully before attempting.
iPod Touch 2G Users: You must determine if you have an "MC" Model. This jailbreak does not work with iPod Touch 2G "MC"
Unlockers: This jailbreak will update your baseband! Do not use this unless you are using it to restore a custom IPSW from PenageTool that will not update your baseband.
Downloads