Please Note:
The Jailbreak Wizard is still in beta. If you find any bugs, errors, or omissions, please report them
in this thread
.
iPhone 5 Jailbreak Wizard
Device: iPhone 5
Firmware: 6.0.2


How to: Jailbreak iOS 6.0.1, 6.0.2, and 6.1 using Evasi0n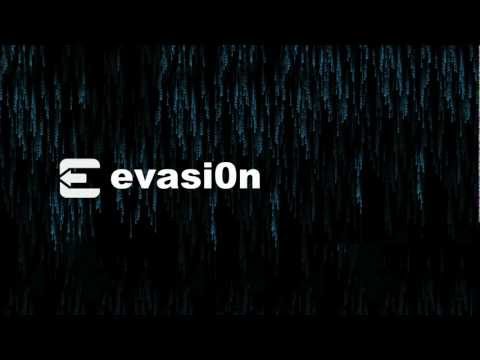 It's finally here folks! The moment we've all been waiting so patiently for has arrived: the iOS 6 untethered jailbreak has just been released the Evasi0n tool is ready to be downloaded! Head inside for the full step-by-step guide on how to jailbreak your idevice on iOS 6.0.1, 6.0.2, and 6.1 using Evasi0n:
How to jailbreak your idevice using Evasi0n:
Note: If you have a passcode set on your idevice, you must disable it first.
Step 1: Download the Evasi0n jailbreak tool here (Mac – Windows – Linux)
Step 2: Run the Evasi0n tool.
Step 3: Connect your idevice to your computer running Evasi0n, and make sure that the jailbreak tool correctly detects the exact device that you connect. You will also need to make sure that your device is turned on and in the homescreen. You will not need to enter DFU mode at all.
Step 4: The jailbreak tool will tell you to unlock your idevice and tap the new "jailbreak" icon on your homescreen. Tap it just once and let the jailbreak continue.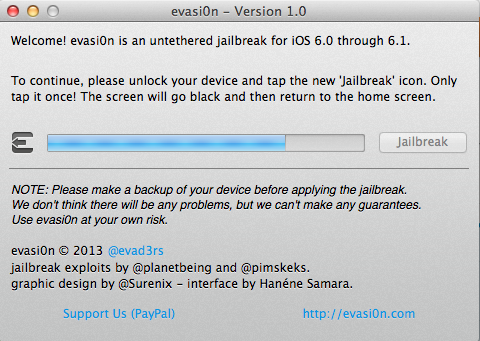 Step 5: Click Jailbreak and let it complete. Your device will look like it's restoring, this is normal.
Step 6: After the process is complete, Evasi0n will give you an alert saying that you're all done! You can now unplug your device. Congratulations, your idevice is now jailbroken!
Make sure to look around the forums to see how other users are modding and tweaking their idevices! Also, you can check out our Theme Browser and App Reviews page to see what's hot in Cydia right now. Let us know how it goes!
Follow us on Twitter, like us on Facebook, or add us to your circles on Google+ to be the first to hear about breaking iPhone news, tips, hacks, and more!
Downloads