Animer7 is a new jailbreak tweak found in BigBoss's repo in Cydia. This new tweak allows you change the way animations are presented in the banner notifications and app switcher.
---
Now available in Cydia is the newly released jailbreak tweak called, Fancy. This repo lets you colorize your idevice's interface such as the menus. Mitch Treece is the developer who made this new mod and is also responsible for Touch ID tweak called Touchy.
---
Not much later after the new mobile Substrate for iOS 7, Saurik released an update for the Substrate Safe Mode allowing it to be compatible with newer firmware and A7 devices such as the iPhone 5s and iPad Air.
---
January 5, 2014 | Brandon Noskoviak - @noskoviak |
Comments
There aren't many iOS 7 ready app launchers in Cydia yet. There is Swipey, which lets you launch multiple apps from the Lock screen, but it costs a couple bucks. If you only care about one app very much, and aren't so concerned with a feature that will have you enter your passcode regardless then Fav will do just fine for you. It's available in Cydia's default repos, free of charge. Check out the rest of the article for a short video from a YouTuber and a few more details.
---
Among a few others, one great thing about GSM devices is the use of SIM cards; which makes it incredibly easy to switch through your devices whenever the need may arise. Are you paying too much for that privilege? You might just be. A security researcher claims of discovering a major vulnerability in the technology, stating that some encryption used in SIM cards may give hackers control of your device. Head inside for all the need-to-know.
---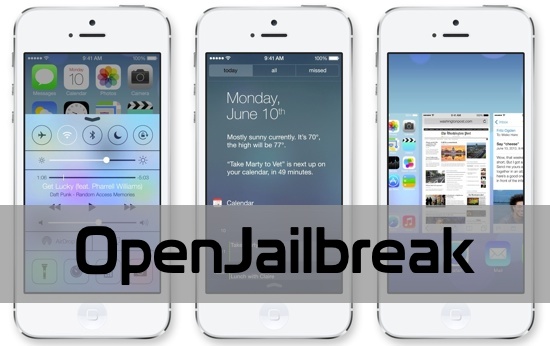 This is a big deal for the Jailbreak community. Joshua Hill aka p0sixninja has made is openjailbreak project live. This essentially creates a community for jailbreakers and devs to collaborate on jailbreak projects. With Apple patching holes faster and faster these days, openjailbreak should help to revert that issue and keep the "Jailbreak Dream" alive.
---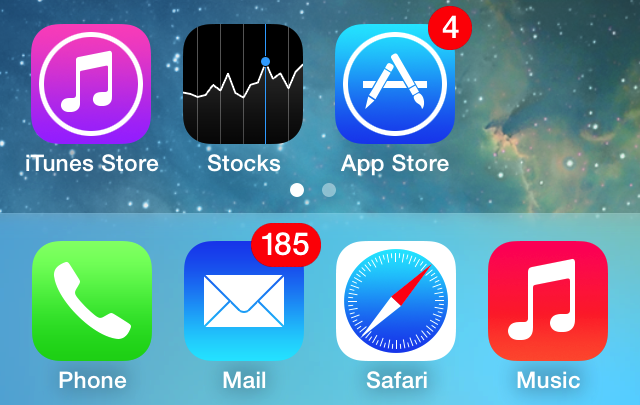 By a show of cursors, how many of you use the Newsstand app? Hmm, I see. I don't care for it much either. I'm sure we all have that one particular folder that contains are rarely and never used apps that were pre-installed by Apple. Fret no more my friends because a glitch has been found in iOS 7 to get rid of them!
---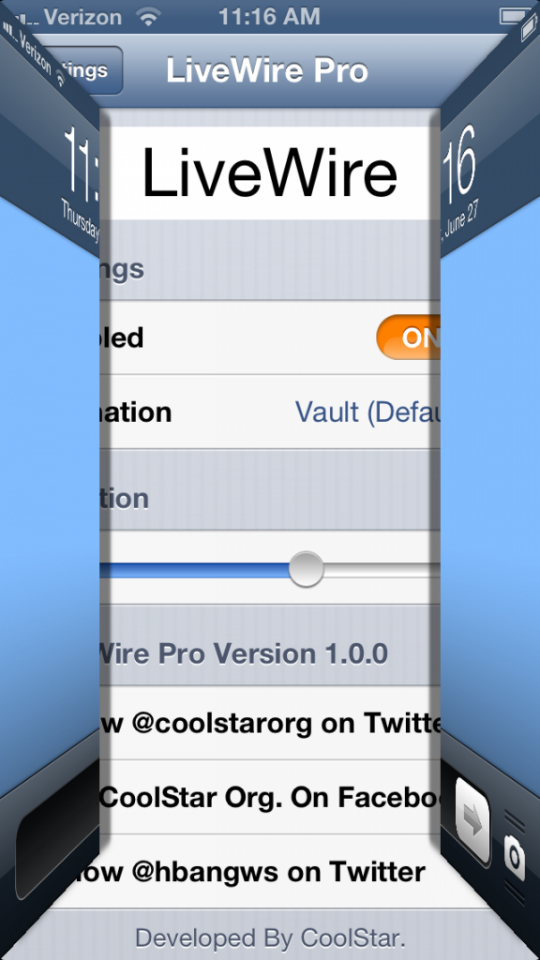 For those of you who are growing tired of sliding that arrow from left to right, here's a sweet new jailbreak tweak to add some excitement to unlocking your iPhone again. Offering a choice of different animations, an app called LiveWire Pro breathes a little life back into your lock screen.
After installing the app, you'll have full control directly from your Settings menu and from there you can fully configure your lock screen. The settings are pretty simple to use since there are only 3, a duration slider, a kill switch, and of course, the animation you'd like. This is an instant change so there is no need to re-spring for changes to take effect. The best setting seems to be the Random option so you'll receive new unlock animations each time you unlock your device.
---