February 21, 2013 | Josh Bane |
Comments

Are you tired of the same old dock? There is a new app fixing to hit the Cydia app store that let's your device's dock act like a Mac OS X dock and more. iOS developer Filippo Bigarella and graphical designer Surenix team up to give a cool new tweak for our devices.
This cool new trick has actions that literally makes your device look like a Mac OS X dock. The icons in your dock will bounce once when you activate the app by a simple touch and if a notification comes through the app will bounce repeatedly. As soon as you open the app the bouncing will stop.
There is more than just the bounce. ActiveDock also gives a new look to the dock that resembles the Mountain Lion dock and gives a new reflection design for the icons. Another sweet feature is that there is an indicator light letting you know of any apps that are currently running. The light indicators will remain on as long as the app is running in your app switcher.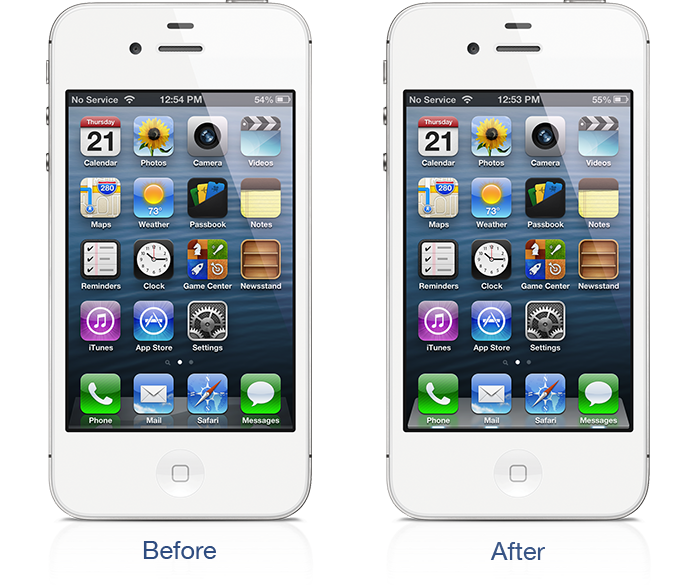 Fortunately there are options to enable and disable the app in the settings. The settings also let's you manage whether or not you want the bouncing to perform its actions upon launch of an app or when a notification is pushed through. Another great management tool is the ability to set how often the bouncing occurs. Those settings are never, constant and then 30-second increments ranging from 30 seconds to 3 minutes.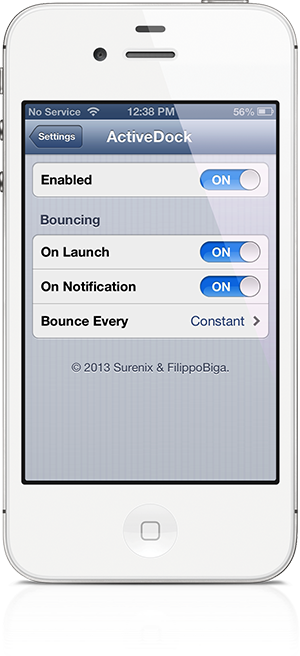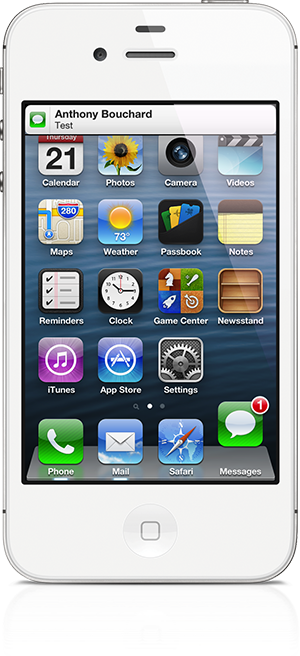 This is one of the tweaks that make me ask the question "why doesn't Apple have this as a stock feature?" ActiveDock is too cool of a tweak not to have it installed on every iOS device. It may seem minute but it adds a lot of character and polished design to the iOS look. Props to the devs for working on ActiveDock. A cool new Cydia app that makes our device's dock act like a Mac OS X dock. ActiveDock should be available in the next few days. Stay tuned for the release coverage.
Source: modmyi
Make sure to look around the forums to see how other users are modding and tweaking their idevices! Also, you can check out our Theme Browser and App Reviews page to see what's hot in Cydia right now. Follow us on Twitter, like us on Facebook, or add us to your circles on Google+ to be the first to hear about breaking iPhone news, tips, hacks, and more!
---
blog comments powered by

Disqus
---