February 28, 2013 | Chase Tillar |
Comments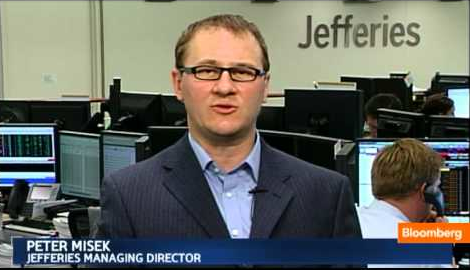 If you thought the future looks bright for Apple, you may want to think again. That is, according Jefferies analyst Peter Misek. According to him the iPhone maker will have a "very rough" next two years. Misek points to expenditures and cash balance for his reasoning.
It might sound rather counter intuitive that Apple, with its hoards of cash, may be soon facing capital expenditure trouble. These expenditures are expected to double in the next couple of years, bringing an extra $10 billion in costs per year, with another $40 billion to be "deferred" within the next two years. Here Misek points to the fact that the sales of iPhones are "slowing dramatically" internationally. With these two things mixed together any company, no matter how big, has to take notice and action.
To counter act this hiccup from doing any real damage, it's clear that Apple will need to expand it's product lines into as many new markets as possible. What place better to start than in India, with its massive population and high potential for smartphone adoption? Unfortunately it looks like this won't be possible, unless Apple is willing to put up more cash. Carriers in India don't offer subsidized smartphones, which has lead to customers preferring pre-paid plans and devices. If Apple plans to become a major player in this market, they will have to offer pre-paid iPhones or subsidize them straight to consumers.
Another hurdle Apple will face is the rising popularity of inexpensive smartphones from companies like Glonee and Konka, who are producing rather cheap Android phones based on the more flagship models like the Samsung Galaxy S3. Misek states that this will force Apple to invest in "next-gen screen technology", which you can bet they already are.
Follow us on Twitter, like us on Facebook, or add us to your circles on Google+ to be the first to hear about breaking iPhone news, tips, hacks, and more!
---
blog comments powered by

Disqus
---