April 14, 2013 | Brandon Noskoviak - @noskoviak |
Comments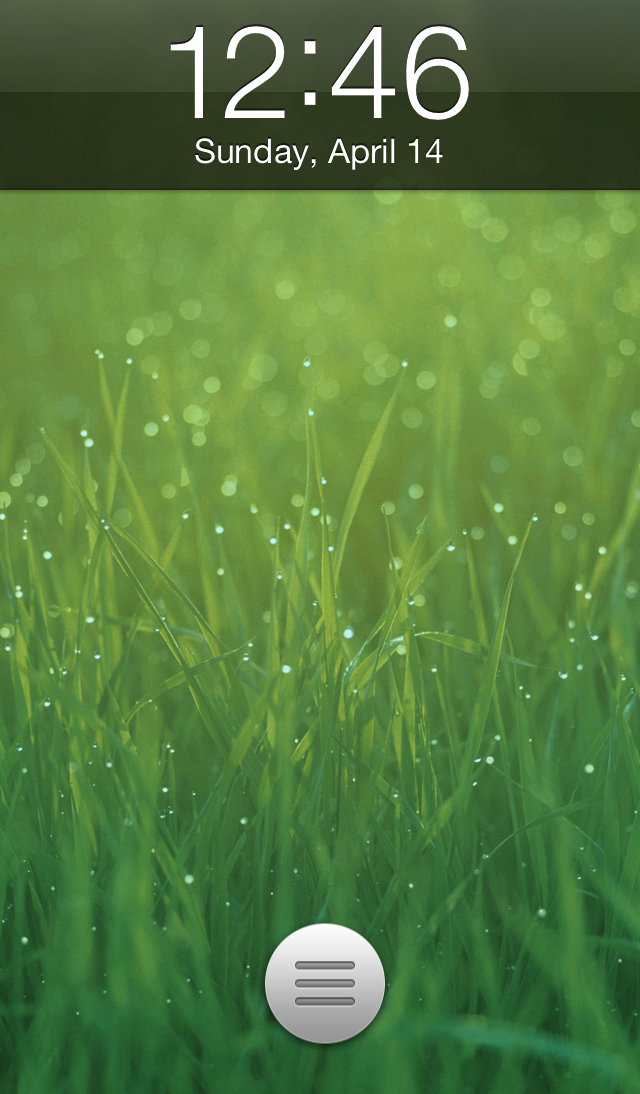 Atom is another new lockscreen mod coming out next week in the BigBoss repo! We just reported about Ryan Petrich's new Grabby lockscreen mod with takes a more minimalist approach to the idea. But Atom on the other hand is a bit more complicated, in all the best ways. It reminds me of the MIUI lockscreen which is represented in the image below.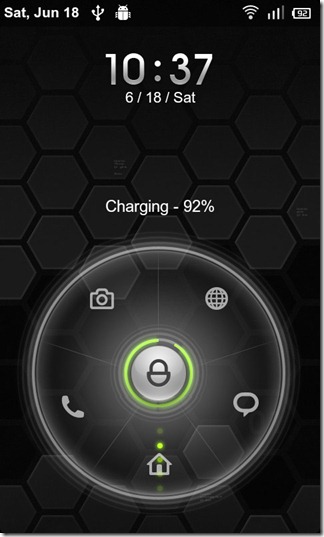 Atom just like the image of MIUI (MIUI - a popular Android variant, and my favorite flavor of Android, should be stock) will allow you to tap and hold the main lockscreen button followed by a smooth animation presenting the user with multiple application. Available immediately from the lockscreen. Atom is represented in the image below, notice the similarities between MIUI and Atom for iOS.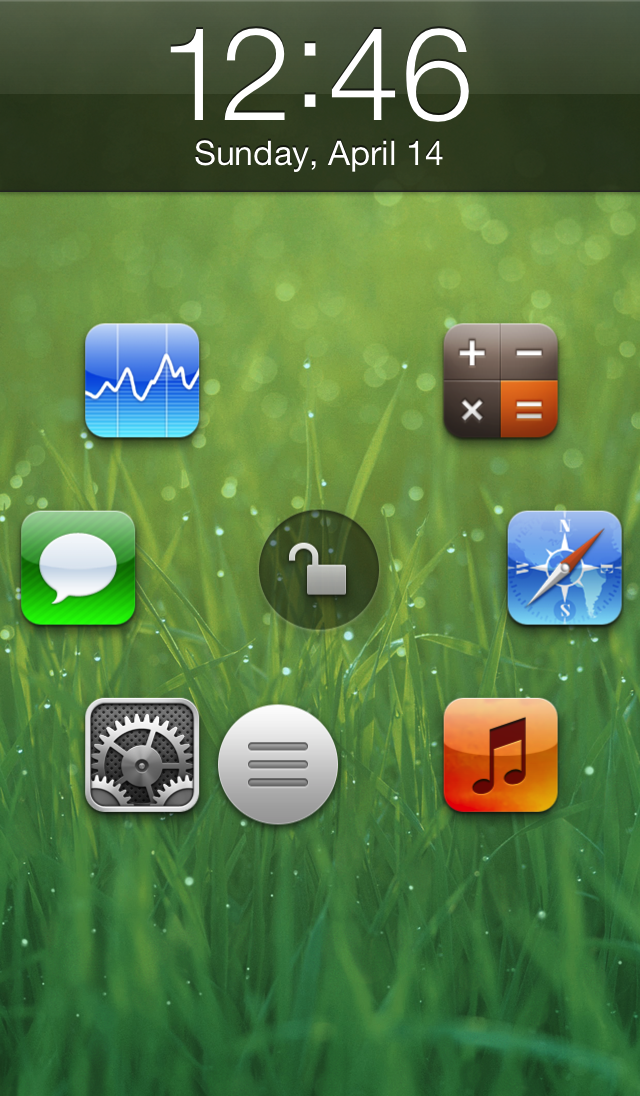 Im really excited for this tweak because it was really hard to leave behind the MIUI lockscreen. The buttons are customizable and you can choose the apps you're interested in speed loading from the lockscreen. Keep an eye out for this tweak next week! I know I will.
Make sure to follow us on Twitter, like us on Facebook, or add us to your circles on Google+ to be the first to hear about breaking iPhone news, tips, hacks, and more!Sources: http://www.idownloadblog.com/2013/04/14/atom-preview/
---
blog comments powered by

Disqus
---