The fact that Apple was ditching Google for a new Maps provider was something that we've been reporting about for a while now. We knew that it was going to happen, we just didn't know how. Was Apple working on it's own in-house database? Or was the company teaming up with someone else?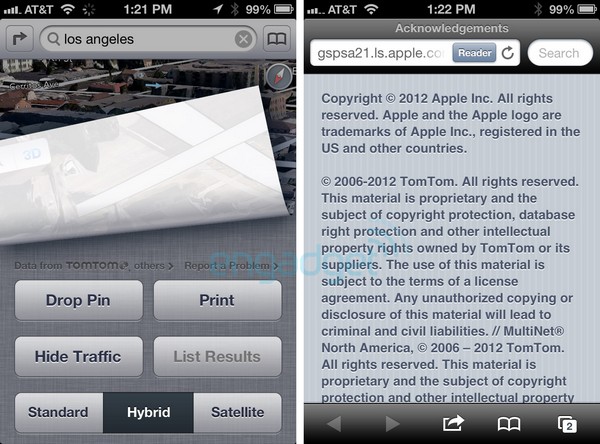 Well, it appears that Apple has indeed tapped a different mapping service and its none other than the famous TomTom...
An anonymous developer sent the photo above into Engadget, and as you can see, TomTom is mentioned in both the Maps Drop Pin and Acknowledgement pages.
So there you have it folks. Google was ditched for the GPS giant TomTom. What do you think? Was this is a smart move on Apple's part?
[via Engadget]
Make sure to follow us on Twitter, like us on Facebook, or add us to your circles on Google+ to be the first to hear about breaking iPhone news, tips, hacks, and more!
---
blog comments powered by

Disqus
---