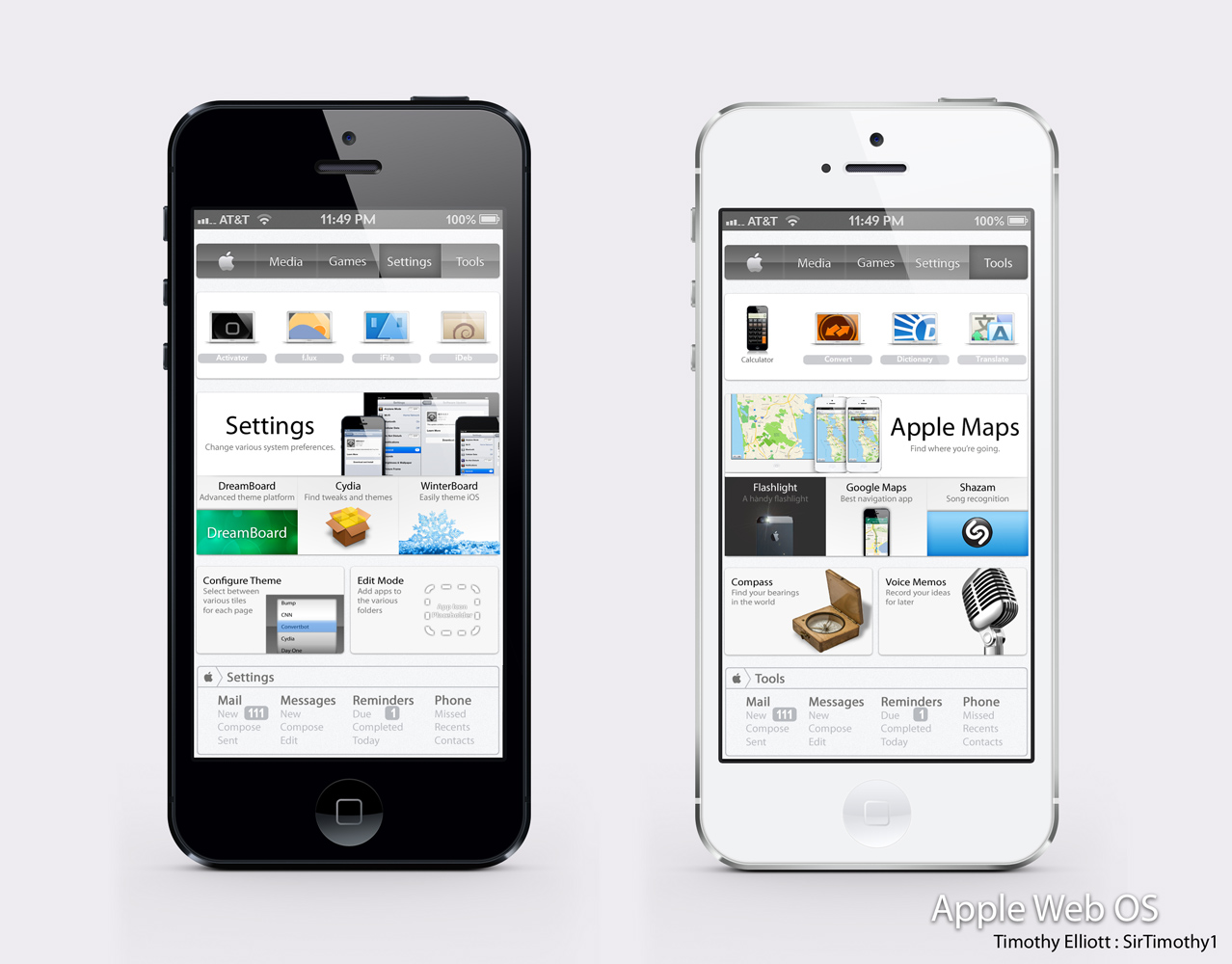 We're all usually aware when a new, attractive theme is released for WinterBoard, as over all most themes are targeted for that platform. The one we hear a lot less of is DreamBoard, but that doesn't mean people have forgotten it. A new theme, entitled Apple Web OS, has become available for DreamBoard giving you the look of the Apple online store on your iDevice.
When I first heard, only the name, of this theme, it wasn't the Apple online store that came to mind; I thought it would end up being a mix between iOS and WebOS, a mobile operating system first introduced by Palm in 2009. After a quick look, it was clear this wasn't the aim. Instead your entire phone's user interface is transformed to look exactly like Apple's online store, and I have to say it does a very accurate job of executing this.
After applying Apple Web OS, the first thing you'll notice is that your icons are all gone. Instead of icons, this theme uses product and service images, the same style as the real website. The top of the display will be your navigation menu, from here you can switch pages to access a certain genre of applications. Things are a bit confusing at first, but you can customize this theme in almost every way.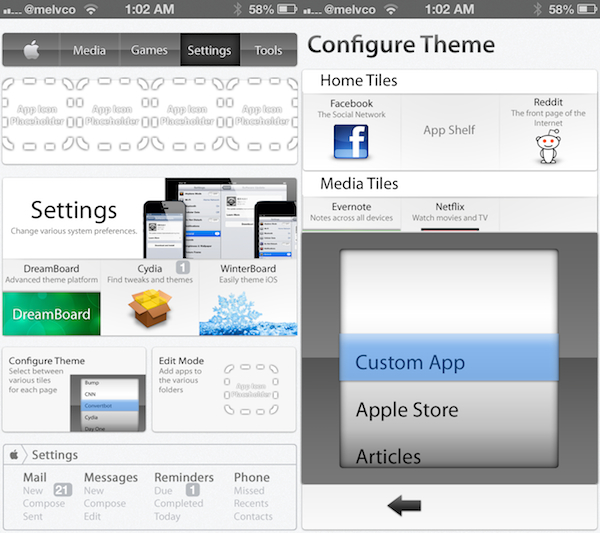 The layout and images are very sharp, but there is a major downside to Apple Web OS and DreamBoard all together. Anyone who has used a DreamBoard theme will find this issue very familiar: since DreamBoard allows for so much customization, compared to WinterBoard, things often get too cluttered. This theme is no exception, there are plenty of very small icons and texts that are hard to access – at least on the first try.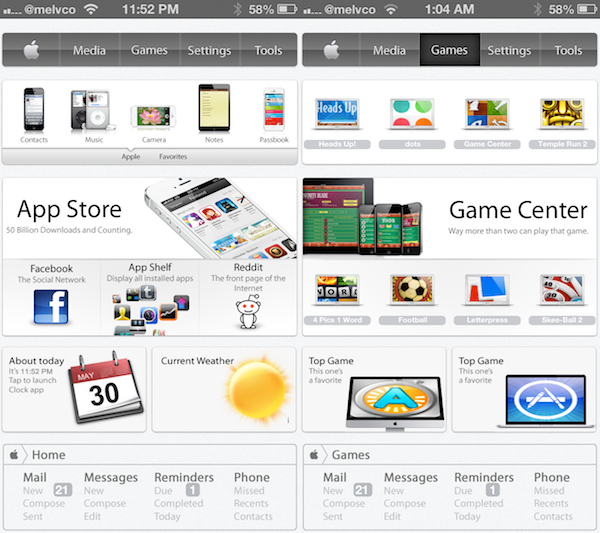 All I could handle of Apple Web OS was about 10 minutes worth, it's just not for me – a little too much Apple. If you want to check it out, head over to Cydia where you'll find it for free in the ModMyi repo.
Follow us on Twitter, like us on Facebook, or add us to your circles on Google+ to be the first to hear about breaking iPhone news, tips, hacks, and more!
---
blog comments powered by

Disqus
---