June 27, 2013 | Brandon Noskoviak - @noskoviak |
Comments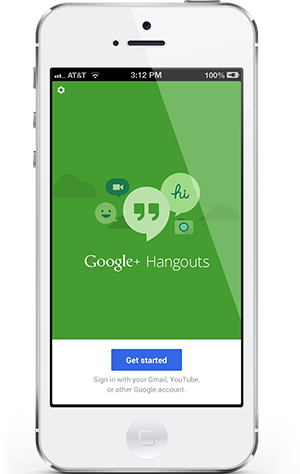 Google finally updated their iOS version of the incredibly buggy Google Hangouts app to 1.1.1, which came out mid May of this year, and I couldn't be happier. Even after the update plenty of glitches exist, but the app is awesome overall. With the majority of smartphone users on Android it's my go to alternative for iMessage and Facetime with my Android toting friends and family.
Improvements to the applcation include the ability to tap on links and open them in mobile Safari, gone are the days of copying and pasting links. I'm surprised Google Hangouts didn't incorporate their in-app web application version of the Chrome browser. I'm willing to bet we see that in future updates.
The update also adds a new invitiations feature that allows you to add new users to the conversation on the fly by sending them an App Store download link via SMS messaging. Most iPhone users probably have a Google account, even if they're anti-Android, so send out those invites.
Also new are in-app notification sounds, improvements to the badge count notifications, the network activity bar, support for iOS 6, and general bug fixes. Check out this App Store link for the update, or if you don't have it download the app for free.
Google Hangouts, in my opinion, is easily the most feature rich messaging app available (and the best looking I might add) and being that you have a natively supported connection to newer Android devices greatly increases the level of communication between iOS and Android.
Google Hangouts, even after the update, is still buggy on my Sprint iPhone 5. I experience "hiccups" daily and have to send crash reports constantly, but the pros outweigh the cons and I'm happy to send crash reports to further development. After all this could be the best universal messaging application, even if it's just now taking its first few steps out of beta. I can't wait for BlackBerry's BBM to drop some healthy competition, or better yet the iOS 7 Messages app gets an upgrade before it's released to support multiple accounts.
Follow us on Twitter, like us on Facebook, or add us to your circles on Google+ to be the first to hear about breaking iPhone news, tips, hacks, and more!
---
blog comments powered by

Disqus
---