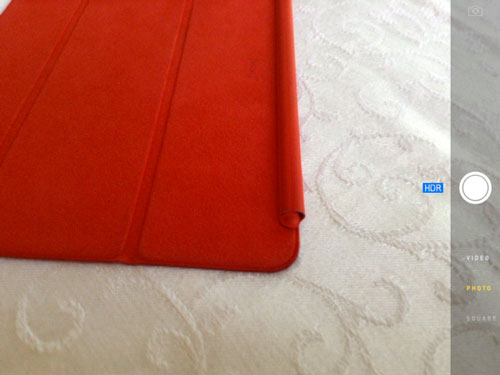 The iPad and iPad mini finally got some iOS 7 love with the release of the second beta. Apart from seeing iOS 7 run on a bigger display, there really wasn't much to say on the matter. After a bit of digging around, the folks at 9to5Mac have came across one feature we've all been waiting for: High Dynamic Range (HDR) photo support for iPad!
I've met a number of people who, though they've heard of it, don't really know what the feature entails. With your device in HDR mode it will take three pictures instead of one; one regular, one over exposed, and one under exposed. These will then be stitched together to bring you the best quality possible, everything from shadows to color accuracy.
HDR photographs have previously been only available on iPhone and iPod touch models, probably because these devices, namely iPhone, account for the majority of photos taken. I haven't known many people to use their iPad for photographs, but nevertheless, it's great to have.
Will you be taking advantage of this new feature, or leaving HDR photos for your iPhone?
Follow us on Twitter, like us on Facebook, or add us to your circles on Google+ to be the first to hear about breaking iPhone news, tips, hacks, and more!
---
blog comments powered by

Disqus
---