May 15, 2013 | Brandon Noskoviak - @noskoviak |
Comments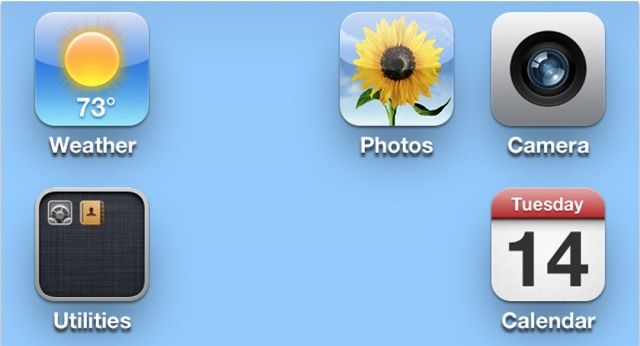 A glitch discovered by our friend Dom over at AppAdvice will allow people with no jailbreak and some time to spare the ablility to create spaces within their homescreen, it's more of a glitch showcase than anything vastly useful. Read on to find out if there is any logic behind unused screen space, and to learn more about this funny little glitch that somehow went unoticed this long!
As always I'm here to put things in a nutshell for you, so here it goes! Basically start by having the correct order of bottom row homescreen icons (a proper mix of apps and folders) and creating an additional folder along the bottom row during wiggle mode.
Afterwards move the icon from the newly created folder to the upper left of the screen, instead of re-organizing the homescreen to make room for the new addition, the application shoots over to the second screen leaving a empty space behind.
The space can then be moved about by adjusting the positioning of the apps around the blank space to push it to the users desired location. Really its more of a cool find than anything practically useful. When you reboot the device I believe it fixes all the gaps, plus having blank spaces on your screen puts distance between you and functionality.
---
blog comments powered by

Disqus
---