February 26, 2013 | Chase Tillar |
Comments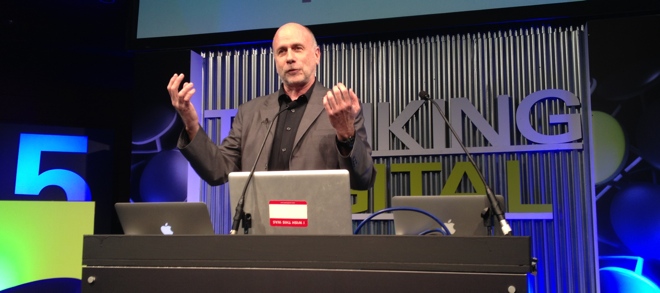 For many, the name Ken Segall needs no introduction: he was the creative director at TBWA/Chiat/Day, worked with Steve Jobs, came up with the "Think Different" campaign and even came up with the "iMac" name. Today Segall brings us his thoughts on Samsung's advertisements, saying they're working.
Segall published a blog post recently stating that Apple is no longer the company with the best advertisements, that the fight with Samsung is one they're losing. Why are Samsung's ads so effective? Well for one they're spending an incredible amount of money on them, more than Apple or Coca-Cola on theirs. Not only that, but the ads being pushed out by Samsung are actually good, well written.
"While you can still argue that Macs and i-devices have a ton of appeal, you can't argue that Apple is still untouchable when it comes to advertising …. The fact is, it is being touched – often and effectively – by none other than Samsung. The big surprise is that Samsung's message has proven to be tremendously potent. The company continues to bash away at Apple, delivering ads that are well produced, well written and seem to be striking a nerve."
Personally I prefer Apple's style of advertising, focusing (nearly) all the attention on the product; they actually tell you what the device is capable of and how it's useful. On the other hand you have Samsung, for example, where the ad is all about attacking another company's device and the people who use it, which is just plain stupid. If you want to talk trash, get a talk radio show not an advertisement.
Another thing I disagree with is the statement that Samsung's ads are "well written". Maybe it's just my humor, though I don't think so, but the recent ads have been nothing short of lame. I don't find them to be the least bit humorous.
What do you make of this?
Follow us on Twitter, like us on Facebook, or add us to your circles on Google+ to be the first to hear about breaking iPhone news, tips, hacks, and more!
---
blog comments powered by

Disqus
---