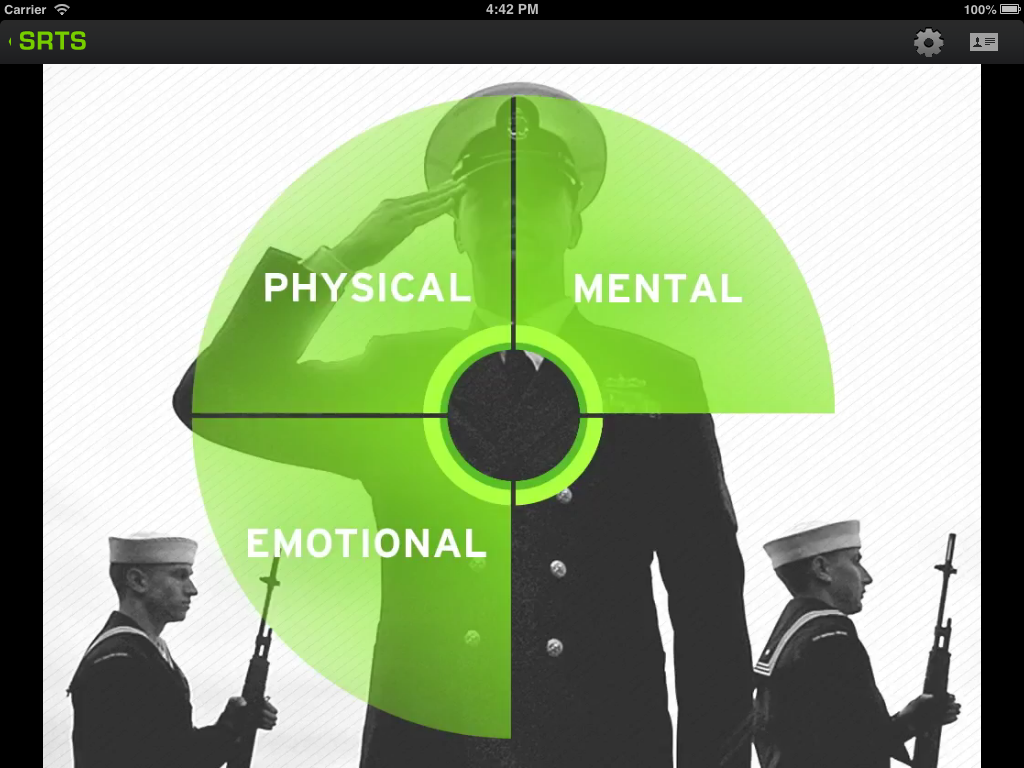 The ONR (Office of Naval Research) is embracing app development by creating an iPad app that will help our troops deal with PTSD (post traumatic stress disorder). This new project has the potential to save the government billions of dollars from medical costs. But most importantly this will help our soldiers deal with some difficult circumstances.
ONR, in conjunction with the Defense Advanced Research Projects Agency, is sponsoring development of the Stress Resilience Training System (SRTS), an iPad app training program that teaches Sailors and Marines to understand their stress responses and manage them by learning biofeedback techniques that work for their individual needs. The system will undergo field testing at the Naval Center for Combat and Operational Stress Control (NCCOSC) in San Diego in April.
According to a February 2012 Congressional Budget Office report, 21% of our soldiers returning from overseas contingency operations (OCO) in Afghanistan and Iraq struggle from PTSD.
"The SRTS app provides users with an easy-to-access tool that helps them build resilience toward stressful events so that when they encounter those events, the likelihood of experiencing PTSD or any other aftereffects from stress is reduced," said Cmdr. Joseph Cohn, program officer in ONR's Warfighter Performance Department and originator of the SRTS project.
With the use of an iPad and ear clip heart rate monitor the app is divided up into four sections. The "Know How" section provides sailors and marines of stress information and how to recover from it relating to their missions. Next is a "Techniques" to help them reach the best mental and physiological state to help them recover from stress to optimize performance. There is a "Games" section that helps the user practice what they have learned. The last section is the "Review" which helps them monitor their progress.
In summary this app is a game style app. The heart monitor tracks and records stress levels during game play. Since each user is different there will be different results. Those results will be pushed to the respected authority and at the point the soldier can be treated according to the results from the app.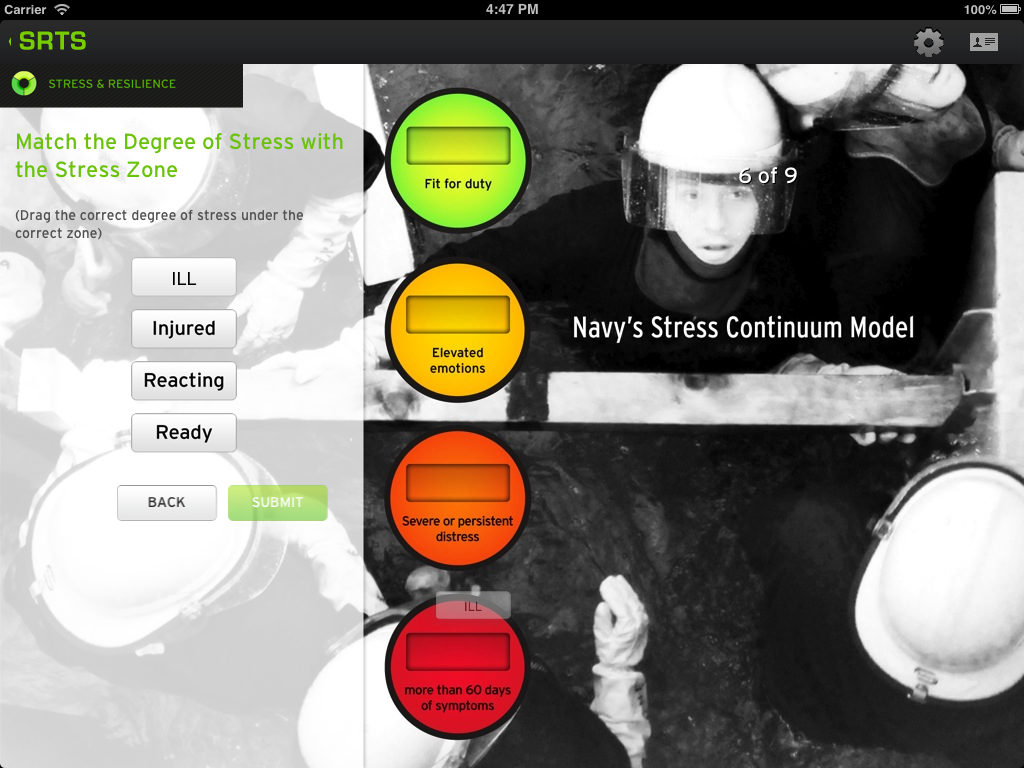 This is a cutting edge effort that will help our troops prepare, prevent and recover from PTSD. It is hard to fathom what our military goes through while deployed unless you have been in their shoes. I hope that this new app will truly help out our men and women in uniform. The research that will come out of this app will not only strengthen our military but will help further research and development for anyone who suffers from PTSD. Big shout out to our troops! Thank you for serving! Stay strong.
Source: Office of Naval Research
Follow us on Twitter, like us on Facebook, or add us to your circles on Google+ to be the first to hear about breaking iPhone news, tips, hacks, and more!
---
blog comments powered by

Disqus
---