The ultimate iPad DJ app has just hit Apple's App Store and connects to Spotify to let you mix millions of songs!
With its carefully crafted design, Pacemaker makes djing easy, beautiful and fun. Sync with the tap of a button; and with a full set of colorful effects and a crossfader, you'll have unlimited creative influence over the music you love!
Head inside for more details and the download link:
MIX IT
Spotify - Connect with Spotify and mix millions of tracks.
iTunes - Your iTunes favorites works too.
Sync - Automatically keeps everything in sync so you don't have to.
Scratch - Put the needle to the groove and scratch like the grandmaster.
Crossfade - Swipe to blend your tracks together. Voilà! A mix has been born.

LOOP IT
With a tap you can loop it, extend it, half it and re-loop it.

DROP IT
Build it up, maximize the tension and take it through the roof. Everybody's waiting. It's time to kill the effects. It's time to push the Drop button.

JUMP IT
Hop back and forth between the beats in a track to create your live remix with Beatskip.

BLEND IT
Adjust the Bass, Middle and Treble of your tracks and glue them together.

SAVE IT
Record the mix on the fly. Play it, cue it and rewind it (only with iTunes).

PEEK
Split the output and preview a track with the headphones crossfader before blending it into your mix (using the optional Urbanears Slussen adapter).

UPGRADE IT
Pick and choose from a wide range of colorful effects at the Pacemaker Store:
Hi-Lo - Remove the high or low frequencies from your tracks to create a swooping sound effect.
Echo - Echo echo...
Roll - Create a loop that spins on top of a track.
Reverb - Make the track sound as if it's being played in a small hut or the largest of cathedrals.

You can download Pacemaker from the App Store for free.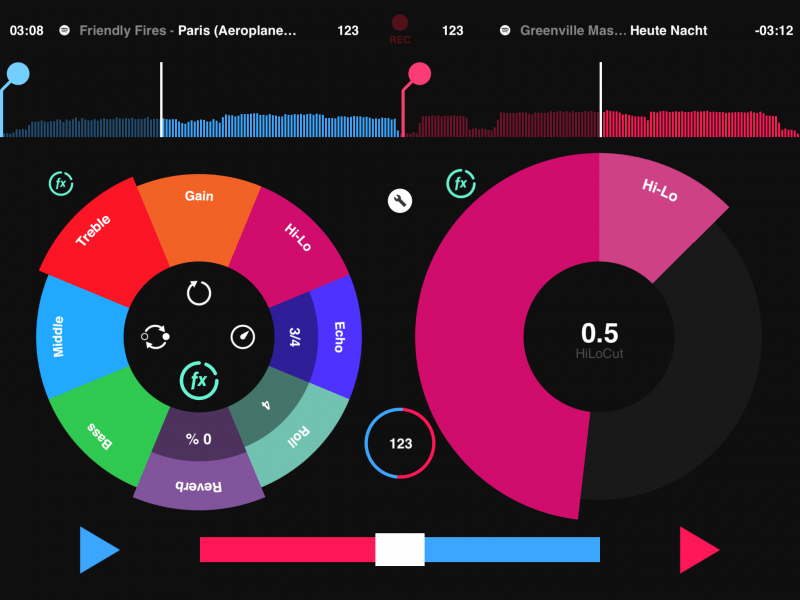 Follow us on Twitter, like us on Facebook, or add us to your circles on Google+ to be the first to hear about breaking iPhone news, tips, hacks, and more!
---
blog comments powered by

Disqus
---