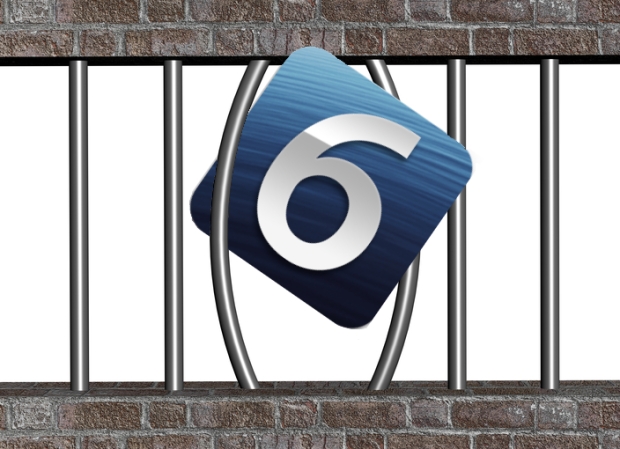 Pod2g and Planetbeing have kept us updated on the status of the iOS 6 jailbreak through their Twitter accounts, but they have perhaps announced the most exciting news yet today. According to Pod2g's latest tweet, the legendary hacker will be teaming up with three other well known iOS hackers to form a new team.
The team will be called 'evad3rs,' and will consist of Pod2g, Planetbeing, MuscleNerd, and Pimskeks. While the team hasn't exactly announced what they will be working on, I think we all know what this means…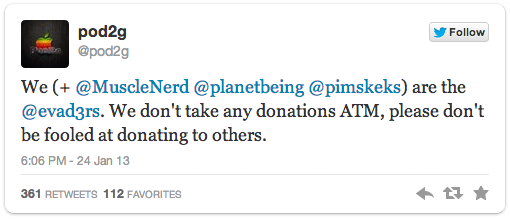 I think at this point, it's pretty safe to say that this is the new 'Dream Team.' These are the guys that were already working on the iOS 6 jailbreak, so it only makes sense that the jailbreak is the goal of the team. Of course, we'll know more as time passes, but make sure to stay away from frauds and fake Twtitter accounts asking for donations. As you can see in Pod2g's tweet, the real evad3rs team will not be accepting any donations at the moment.
With all of the great progress that has been made over the past couple of days, the iOS 6 jailbreak sure looks promising. And with this announcement of a new team forming, I am most certain that we'll get even closer. If there's anyone in the world who can jailbreak iOS, it's these guys.
Now, if only Apple would drop iOS 6.1 already…
Make sure to follow us on Twitter, like us on Facebook, or add us to your circles on Google+ to be the first to hear about breaking iPhone news, tips, hacks, and more!
---
blog comments powered by

Disqus
---