Today Sharp announced that the company would be teaming up together for the purpose of increasing value in the liquid clear display (LCD) technology. The deal goes down on March 28, 2013 and the numbers look like 35.8 million shares of Sharp stock costing 290 yen per share, by doing so it will give a 3.08% increase in voting rights.
"Sharp is going to further strengthen the alliance and continuously provide a long-term, stable and timely supply of LCD panels for large-size TVs and small- and medium-size LCD panels for mobile device such as notebook computers."
Samsung will become the fifth largest major Sharp shareholder with the $112 billion transaction. Not only will they climb the shareholder ladder but they will also be the largest foreign company to have their hand in the display industry.
So what does this mean for the relationship with Apple? Well, when investments like this happen it means that focus is going to somewhere else rather than the current standings. Although Apple and Sammy have been feuding over many patents and other various law suits, they still deal with each other for parts for each other's devices. Sharp accounts for some of Apple's parts too.
"Sharp counts Apple as AAPL -1.27% a major customer for displays, having supplied screens for iPhones and iPads, and Samsung's potential involvement in the Japanese company could help Sharp reduce its dependence on Apple."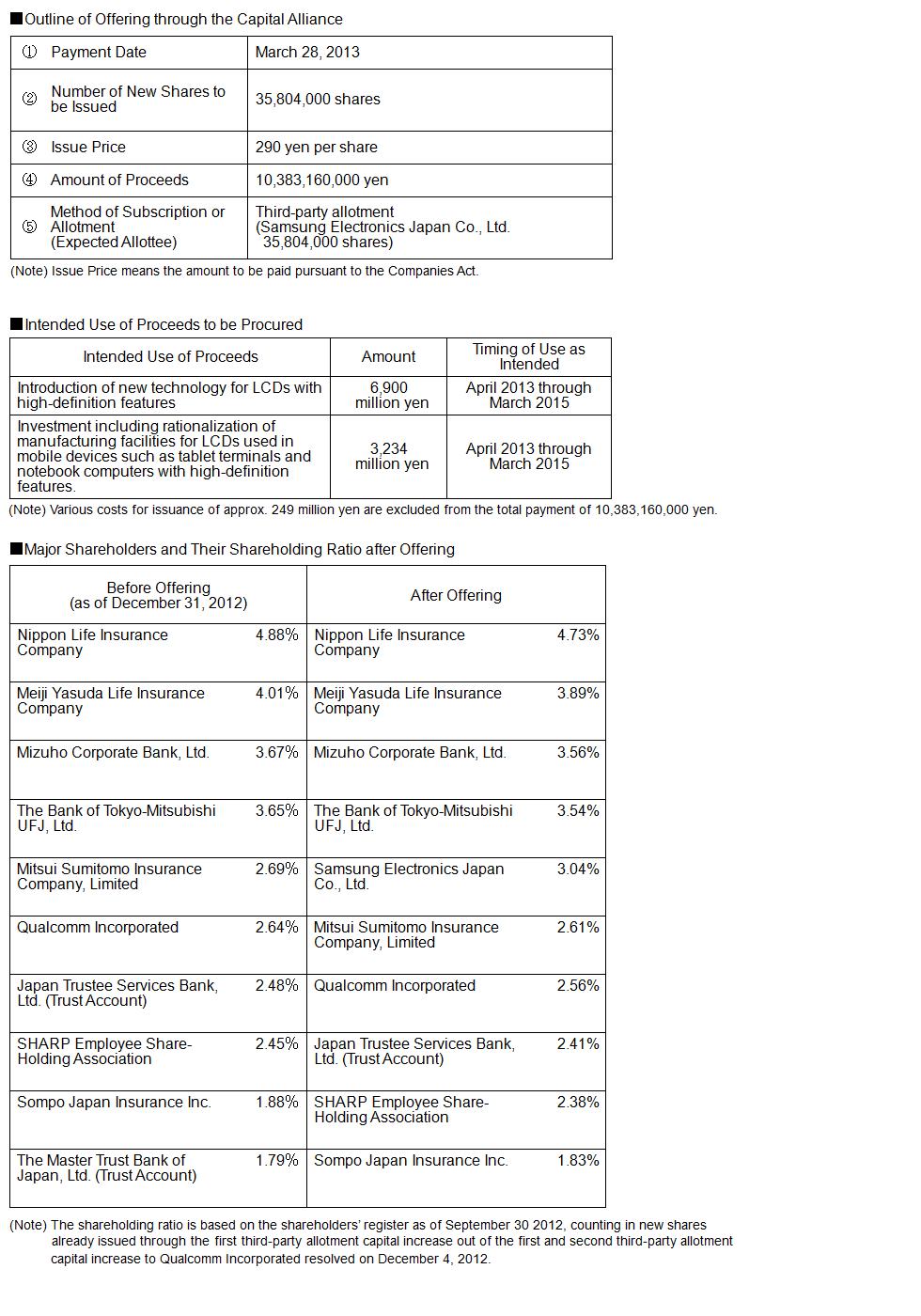 This is an interesting strategic move on the part of Sharp and Samsung. Only time will tell if this was a good move and to see how it affects the relationship between Apple, Samsung and Sharp. For the most part this is an effort to reestablish some creditability of Sharp. What I found interesting was that Sharp released a statement and Samsung did not (correct me if I am wrong). This is big news for both parties and I am interested in what Samsung has to say about. Until then, what are your thoughts on the new shareholder purchase?
Source: Sharp
Follow us on Twitter, like us on Facebook, or add us to your circles on Google+ to be the first to hear about breaking iPhone news, tips, hacks, and more!
---
blog comments powered by

Disqus
---