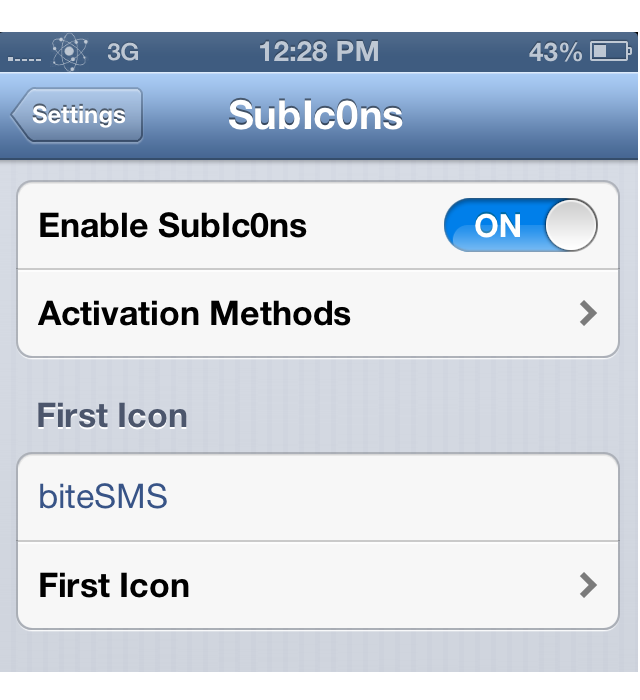 One type of jailbreak tweaks that I find most useful is those that allow you to add shortcuts, whether it be to your favorite apps or actions. Today we get another tweak to that line, developed by Claus Cartel, dubbed SubIc0ns. SubIc0ns give you quick access to seven of your favorite apps where ever you may be in iOS.
SubIc0ns uses Activator methods to you give you a hidden window with all your apps. All options for this tweak are available in the Settings menu. From there you'll be able to configure what apps you want quick access to and which activation method you want. Better yet, and always a very appreciated by me, SubIc0ns gives you an enable and disable feature: if you don't want to use it you don't have to uninstall it.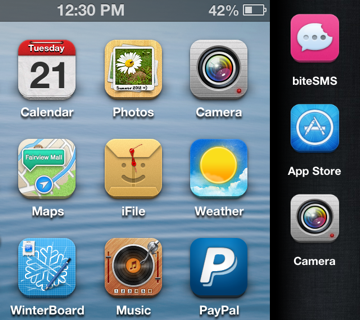 I've only used this tweak for a couple of hours, and so far it's working as advertized. However, it does need some work. When accessing the menu, it's a little slow bringing it up. WIth that said, the apps to launch pretty quick. Head over to Cydia to pick up SubIc0ns for free in the ModMyi repo.
Update: After further testing I've encounted a majorly annoying bug with this tweak. While the menu is up, if you preform the activation method again it will keep popping up with the tweak, layered on top of one another. This is really annoying at it looks as though the only way to make it go away is by respringing: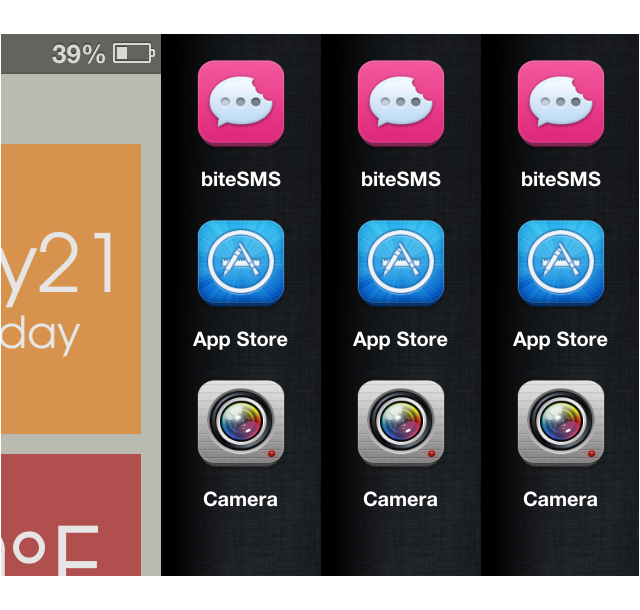 Becasue of this issue, I can't recommend this tweak. At least right now.
Follow us on Twitter, like us on Facebook, or add us to your circles on Google+ to be the first to hear about breaking iPhone news, tips, hacks, and more!
---
blog comments powered by

Disqus
---