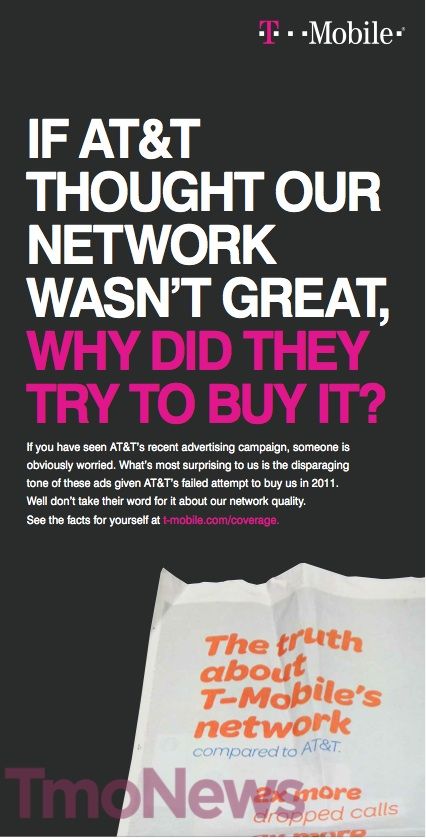 There has been lots of talk about the feud between carriers that is currently broiling. AT&T ran a full-page ad on multiple newspapers recently, claiming that T-Mobile's network drops twice as many calls and is 50% slower. Well, it hasn't taken T-Mobile too long to respond, as it has just fired back with a clever ad of its own.
"If AT&T thought our network wasn't great, why did they try to buy it?" Well played T-Mobile, well played. Here are a few more of T-Mobile's response ads.
Follow us on Twitter, like us on Facebook, or add us to your circles on Google+ to be the first to hear about breaking iPhone news, tips, hacks, and more!
---
blog comments powered by

Disqus
---