April 24, 2014 | Brandon Noskoviak - @noskoviak |
Comments
During a conference call after Apple's earnings release with Wall Street big-wigs, investors, and analysts, Tim Cook whipped out Apple's trademark laissez-faire marketing and potentially hinted at the future of Apple's product line. One qoute that stands out from the crowd and seems to be the fan favorite is, "We're eagerly looking forward to introducing more new products and services that only Apple could bring to market," now that's an exciting statement. Keep in mind Apple is a master of marketing, and these little comments are designed to trigger intrigue and continued product interest. I'm not embarrassed to say they work on me, even though I'm completely aware how large tech companies choose to advertise. It's much deeper than a commercial, but Tim had more curious things to say yet. Check out the next page for more quotes from the conference call and my personal favorite iWatch concept.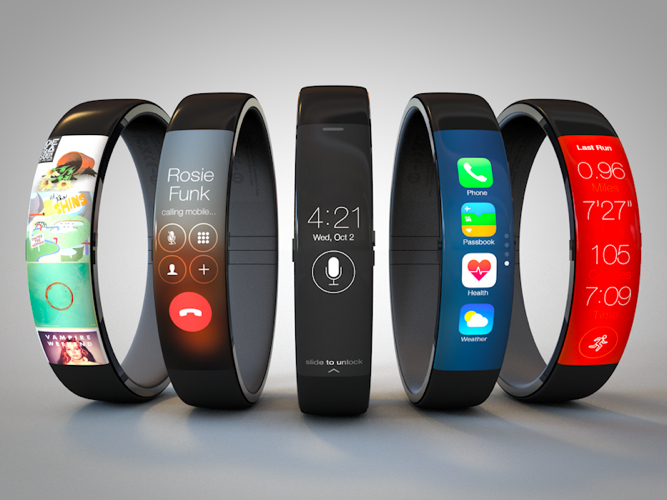 Cook made it a point to express to Wall Street that Apple has never been about being the first company to build something, rather they prefer to do it the best. And he mentions that "Maybe it will take some new products." to create the illusion of grandeur that investors demand before putting some money down.
Tim Cook during earnings conference call:
"You want to take the time to get it right. Our objective has never been to be first. It's to be the best. To do things really well, it takes time. You can see a lot of products that have been brought to market where the thinking isn't really deep and, as a consequence, these things don't do very well.
We don't do very many things so we spend a lot of time on every detail and that part of Apple isn't changing. It's the way we've operated for years and it's the way we still operate. I feel great about what we've got coming. Really great and it's closer than it's ever been."
When asked about lack of NFC and mobile payments Cook has this to say:
"I think it's a really interesting area. We have almost 800 million iTunes accounts and the majority of those have credit cards behind them. We already have people using Touch ID to buy things across our store, so it's an area of interest to us.
And it's an area where nobody has figured it out yet. I realize that there are some companies playing in it, but you still have a wallet in your back pocket and I do too which probably means it hasn't been figured out just yet."
I have 'mad-respek' for these answers, I think it's classy for a company to keep you on your toes in a respectable manner. I understand not everyone likes how laid back Tim sounds about being the most succesful product line ever, especially with pressure from consumers and invenstors to change their ways.
Another great quote from Cook, possibly a stab at Samsung:
"I think some companies decided that they could do everything. We know we can only do great things a few times, only on a few products."
Also stating:
"We are not ready yet to pull the string on the curtain but we have got some great things that we are working on that I am very, very proud of and I am very, very excited about,"
You can check out a more detailed version of the story from one of our many sources by following the link on the homepage of the article. Simply put, Tim Cook beat around the bush while casually placing a seed into all of our minds. All we ask is that Tim just water it a little, give us something to live for Apple. Feed us some secrets eh?!
Thanks for reading my summary of events, and bearing with my incredibly sick mind. I have a terrible cold, meds are making me drowsy (drunkish).
Follow us on Twitter, like us on Facebook, or add us to your circles on Google+ to be the first to hear about breaking iPhone news, tips, hacks, and more!
---
blog comments powered by

Disqus
---