October 18, 2010 | Jailbreak Method | MacaronyMax
Congratulations, your device can be jailbroken using the greenp0ison jailbreak method. Here are instructions for the jailbreak: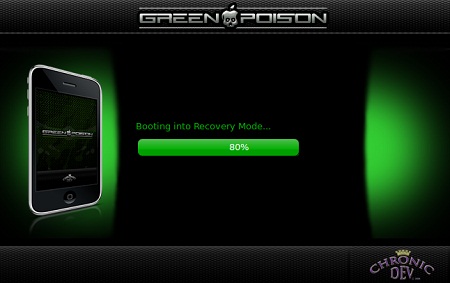 Note: this release is compatible with windows, mac, and linux. This jailbreak DOES NOT PRESERVE YOUR BASEBAND, so if you are using an unlocked device, please use TinyUmbrella or PwnageTool when jailbreaking
Step 1: Download the software from the link at the bottom of this guide
Step 2: Run greenp0sion
Step 3: Power off your device and connect it to your computer using a USB connection
Step 4: Press the big "Prepare to Jailbreak (DFU)" button
Step 5: Follow on-screen instructions
Step 6: You will press the sleep button for 2 seconds, press sleep + home for 10 seconds, and release sleep (holding home) for 15 seconds. All of this is explained on screen.
Step 7: Your device is now ready for jailbreak! Press the "Jailbreak" button on screen.
Step 8: Congratualations, your device should now be jailbroken!
Step 9: Your device will now have a "Loader" application. Run this and install Cydia.
Downloads