October 20, 2010 | Jailbreak Method | iPD Admin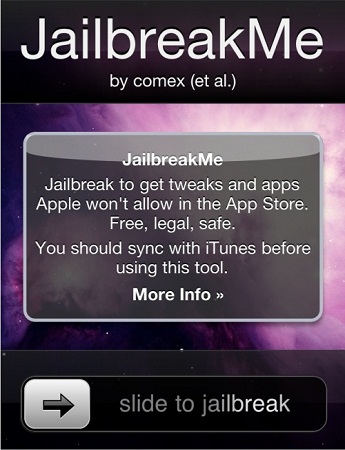 JailbreakMe.com is the easiest way to jailbreak your iOS device, but it only supports software version 4.0.1 and below. To determine what software you're running, go into Settings>General>About, and reference what it says near "Version." Once you've determined that you are running the right version, proceed with the following:
Sync with iTunes
Visit JailbreakMe.com, slide the slider to the right
Wait a few minutes
Once complete, you'll have a new icon on your home screen for Cydia. From here, you can proceed to download a wide variety of jailbreak applications to modify iOS.
Downloads