October 24, 2010 | | iPD Editor
So you've got your hands on your shiny new iDevice but what now? You see references to 'jailbreaking'. But what, you may ask is jailbreaking?
Jailbreaking is a process of unlocking iOS in order for you to gain root access to the UNIX file system breaking through the limitations that Apple has imposed. Gaining root access is similar the rooting process for Android devices although unlike iDevices, Android devices are able to install third party apps out of the box. Not to be confused with carrier unlocking, an iPhone can be jailbroken for customisation but remain locked to a carrier. (Carrier unlocking relates to the baseband of the firmware).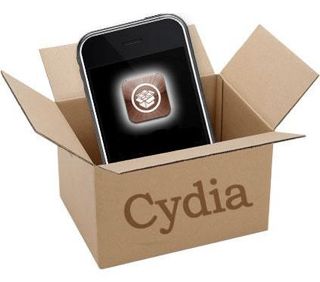 At this point it should be noted that jailbreaking will void Apple's warranty on the iDevice, however you can simply restore your iDevice in iTunes back to factory settings.
During the jailbreak process, an application called Cydia (founded by Jay Freeman - aka Saurik) will be installed on your iDevice which let's you access the Cydia repository via a UI to download and install alternative non-App Store apps on your iDevice. Typically, apps from Cydia are apps that would not be approved for Apple's app store due to SDK restrictions and requiring higher permissions to access various parts of your iDevice's system or run unofficial code which cannot be installed on non-jailbroken iDevices. Once jailbroken, you will be able to install third party applications and customise your iDevice with themes, lockscreen and system tweaks and widgets.
There are many different methods for jailbreaking depending on which iDevice you wish to jailbreak and what iOS version you are running on your iDevice. Jailbreak methods and patching by Apple usually follows the pattern of a cat and mouse game and hence it is not usual for developers to divulge more than one bootrom exploit per jailbreak. There are numerous dev teams and individuals who have released jailbreak methods in the past including the iPhone Dev Team, George Hotz (aka Geohot), Comex and the Chronic Dev Team.
There are two types of jailbreak - tethered and untethered. An untethered jailbreak is one where your iDevice can be rebooted without the need to connect to a computer and re-run the jailbreak tool to power up your iDevice. Jailbreaks are available for both MAC and PC.
At the time of writing, all iDevices running iOS 4.1 are jailbreakable. There are three methods for jailbreaking iPhone4 running iOS4.1; Geohot's limera1n and Chronic Dev Team's Greenpois0n and the iPhone Dev Team's Pwnage Tool. Currently both limera1n and Greenpois0n will not preserve your baseband so if you depend on a carrier unlock, Pwnage Tool is the only method that does preserve your baseband. Note that Pwnage Tool however is only for MAC users.
For more information on how to jailbreak your specifc iDevice, iClarified provide some great tutorials and the iPhone Dev Team blog is a good source for official information.