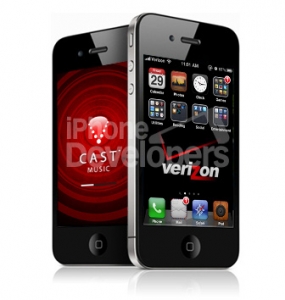 Speculators seem to agree...the iPhone 4 is due to arrive on the Verizon platform in the early parts of 2011, possibly by Valentines Day. Some believe that Verizon will make the announcement this week at the Consumer Electronics Show (CES) in Las Vegas, though I believe it's unlikely, as this seems like something best left to a Jobs magic show.
But lets assume that it's coming, and coming soon. My question to you is this - are you going to switch? Why or why not?
I've decided to hang out on ATT for a bit, mostly because I'm hesitant to give up my unlimited data plan, but also because I couldn't wait until spring for a new phone (just bought an iPhone 4, finally, this month).
There's talk that 75% of ATT iPhone users are going to switch, but my bet is that most will stick around, at least for a bit longer, especially when they see the cost to transition.
With a lack of an unlimited data plan, and the potential for Verizon to increase premiums in order to capitalize on the hype of the iPhone 4 Verizon launch, I predict the numbers to reverse. I can see 25-35% of ATT users switching, but no more. What do you think? Let's hear it.
---
blog comments powered by

Disqus
---