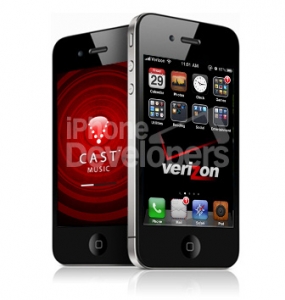 It's been dreamed of by many and talked about for years, but today it is officially here -- the Verizon iPhone 4.
Available on verizon wirless starting next month, the CDMA iPhone 4 is mostly the same as its GSM brethren, with the special exception that it runs exclusively on Verizon's network. Verizon CEO Lowell Macadam has promised that their network will be able to handle the load, and should that prove true the Verizon iPhone 4 experience may be far superior to the one that millions of AT&T users are currently used to.
Discuss in our Verizon iPhone Forum Thread...
---
blog comments powered by

Disqus
---